Pre-made Bead pens
All Pre-Made Bead Pens are constructed with only U.S. lampwork beads
Pre-made Bead Pens make great personalized unique gifts.
Distinctive line of 17 creative bead pens that are available for both retail and wholesale.
Pre-Made Bead Pens are custom created to your order specifications.
Please call for details.
Click here to view our selection of handmade lampwork U.S. beads
(Not actual size)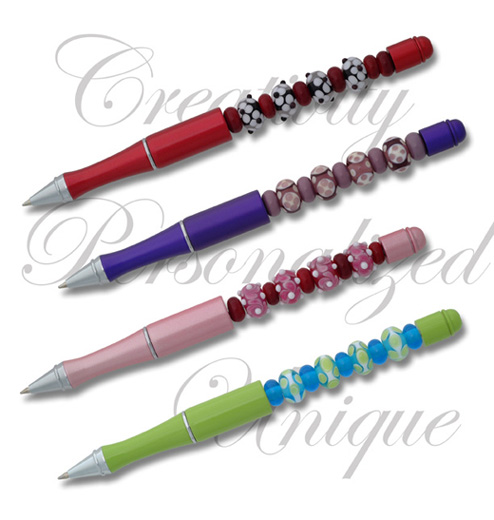 ---
The BeadPen is protected by several US patents.
US Patent No.: 6,612,766 B2
Copyright © 2008the BeadPen Group L.L.C. All rights reserved. US Patent No.: 6,612,766 B2